Dear Client,
Voting for the Hedgeweek 2017 Global Awards is now underway until January 15, 2017. Hedgeweek is asking readers to assess the best hedge fund performers and service providers during 2016 in a range of categories.
We would be delighted if you could cast your vote for Imagine in #50 – Best Global Cloud Services Provider and #52 – Best Global Data Visualization Services Provider.
Please make your nominations by completing this survey.
Team Imagine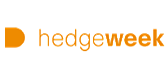 Contacting Imagine
United States
NYC|Corporate Headquarters
Imagine Software, Inc.
22 Cortlandt St., 32nd floor
New York, NY 10007
1 212 / 317-7600 (voice)
1 212 / 317-7601 (fax)


Cleveland
Imagine Software, Inc.
600 East Granger Rd, Suite 130
Brooklyn Heights, OH 44131
1 646 / 827-4431 (voice)
1 216 / 661-4730 (fax)
United Kingdom
London
Imagine Software (UK), Ltd
1st fl, 30-31 Haymarket
London SW1Y 4EX UK
44 20 / 7440-0700 (voice)
44 20 / 7440-0701 (fax)
Australia
Sydney
Imagine Software, Inc.
Level 3, 61 York Street
Sydney NSW 2000 Australia
61 2 / 9350 8800 (voice)
61 2 / 9350 8801 (fax)
People's Republic of China
Hong Kong
Imagine Software HK Ltd.
13/F, Tesbury Centre
28 Queen's Road East
Hong Kong
852 / 3929-2288 (voice)
852 / 2537-9337 (fax)
For sales information:
sales@imagine-sw.com